// Product

control
control connects, visualizes, notifies, analyzes and orchestrates process data independently from any location. You already have the source data – control shows you the relevant correlations.
Industrial IoT Platform

Acquisition, display and evaluation of machine key figures

Clear, intuitive and ready to use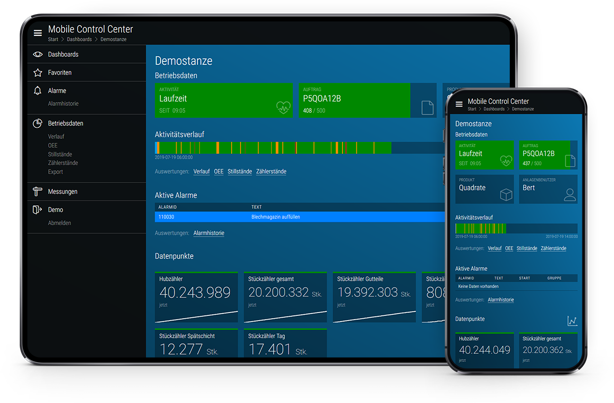 // More Quality & Efficiency – Less Risk
control puts you in absolute control of your process data, even remotely.
Smart Networking via Secure Web Technology
As an industrial IoT platform (IIoT), control seamlessly connects a wide variety of data sources from the production level to all company functions via the cloud. Centralized data management facilitates information sharing and provides full transparency in the process. The acquired data enhances the continuous improvement process, makes procedures traceable and enables smart process linking.
Effective Monitoring of Machine and Operating Data
control provides effective and modern monitoring via web technology and makes process information available for mobile use. User-friendly and clear administration through dashboards and a favorites function ensure fast information gathering for decisions. Automated notification of limit values, events or alarms guarantees a fast response in case of malfunctions.
Operating Data, Analysis and Reporting
control records machine data such as operation and downtime and enables the user to digitally collect production-related information such as quality or job data by entering it at PDA terminals.
control provides the data basis for cross-divisional analyses in the process. The continuous trend analysis of process values, triggered by limit values, generates information in advance and detects undesirable developments at an early stage.
The data obtained is used to calculate key figures directly from the process, such as capacity utilization and overall equipment effectiveness (OEE). The summary is made available online in web reports. Data series and evaluations can easily be exported.



// Functions

Overview of the Available Features
// Fields of Application
Where to Use Control?
// References
Our Customers' Opinion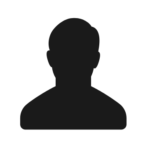 During the project, the requirements regarding temperature display and alarm forwarding became more and more demanding. With digifai control we found the perfect solution to realize this project.
Klaus Hagleitner
- Kiechel & Hagleitner GmbH
control is used in our quality management. The digital recording of process data improves data quality and eliminates the previously cumbersome and inaccurate manual recording.
Christian Binder
- Quality Management, Walser GmbH & Co KG
// Request Demo
Test control now!